How Moxibustion Works
Moxibustion or Moxa therapy is a form of heat therapy that utilises the burning of a Chinese Herb on or around Acupuncture points. This herb has specific properties to provide aid in relieving respiratory difficulty, alleviating aches and pains in joints and muscles, promoting blood circulation, and reducing the duration of the common cold and inflammation.

By utilising the heat from burning the herb, this practice assists in regulating and stimulating the circulation of blood around the body. When blood flow is good, our body is well nourished and pain-free.

This therapy can be used by itself, or in combination with Acupuncture for a more powerful response.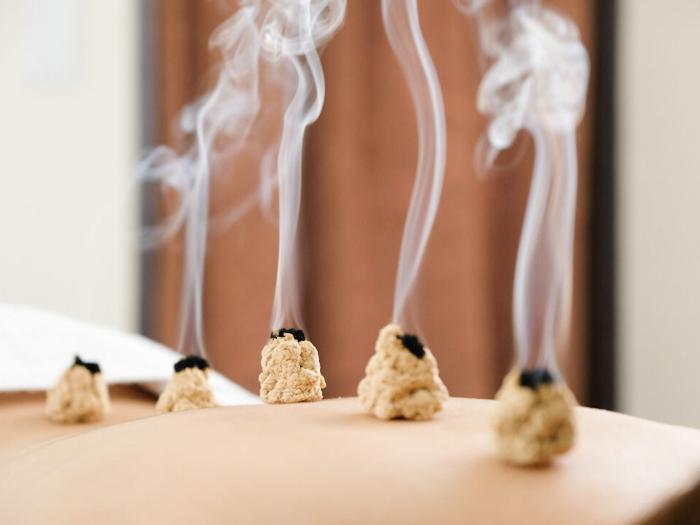 Benefits Of Moxibustion
Moxibustion can help improve our overall health and assists the way the body functions by:
Improving blood circulation – Since moxa is warming in nature, the heat from moxa invigorates our cells to function at a higher frequency which aids in cell repair and regeneration.
Warming the muscles and joints – The infra-red light emitted by Moxibustion penetrates bodily tissues to produce a warming effect on the body that has an effect to alleviate aches and pains that may be brought about by cold or humid weather.
Stimulates Acupuncture points to have an impact on the overall nervous system to produce a range of healing effects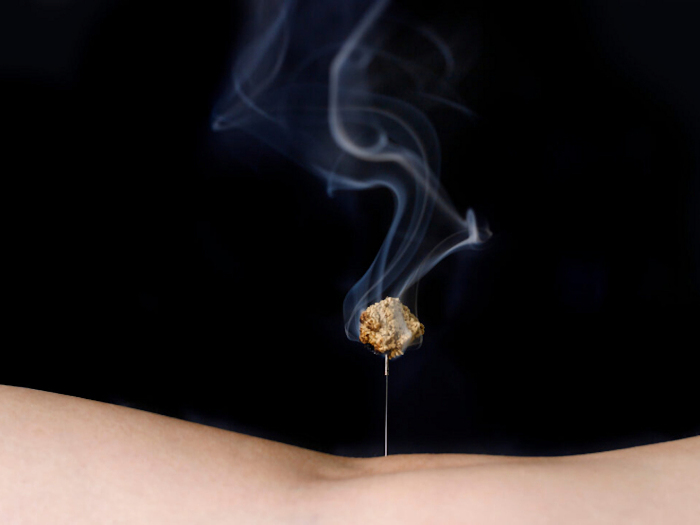 What Moxibustion Can Treat
Moxibustion overall can be used to maintain general health and help strengthen the body. When it comes to specific conditions the heat from the burning moxa is used to promote circulation and healing over any muscular tension or chronic pain as well as those aggravated by the cold.

Below are some of the other conditions that Moxibustion is used for:
General arthritis
General aches and pains
Fatigue
Digestive issues such as bloating
Menstrual cramps, excessive menstrual bleeding, or lack of bleeding
Weakened immune system leading to common colds and infections
Breech presentations – Fact! studies have shown that applying moxibustion at a specific point on the bottom of the foot can help turn babies from breech presentations before going into labour.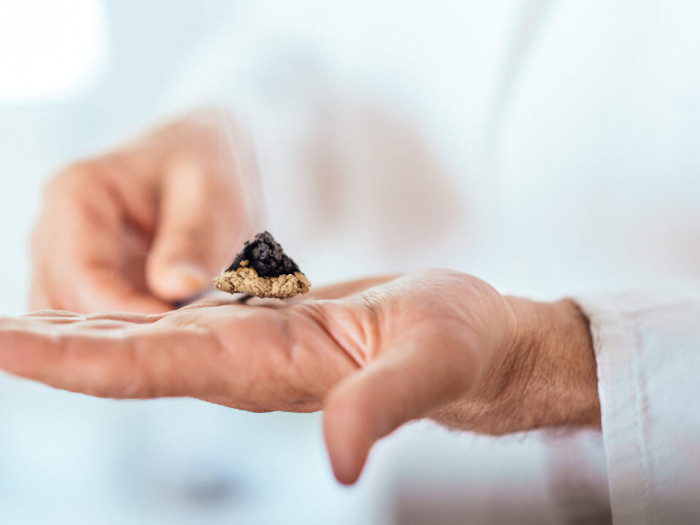 How We Get You The Best Results
Most often, patients seek treatment when there is a significant problem. Like with most things, it is always wise to attend to issues before they become bigger problems.

A benefit of seeing a practitioner is getting your health concern assessed and diagnosed. Our team views health as a state of balance as opposed to having a problem or not. This approach allows for both innovative treatment and prevention of health problems.

The process is simple, the first step is to come into our clinic for an Initial Appointment. This is where your practitioner will identify the area of concern and understand what symptoms you are experiencing. We will address these symptoms to help you get relief fast, as well as look at the causative factors to eliminate this from occurring again. Follow-up treatments will be used to accelerate your healing and work on maintenance treatment to help prevent relapse. Your practitioner will provide you with lifestyle advice and coping mechanisms to assist you on your health care journey
How Can We Help?
We work with individuals who suffer from many different health concerns. Moxibustion is just one of the great treatments that we offer to help people achieve the best health outcomes. If you would like to know more about how we can help you, please call our team on (02) 4709 6727.

We look forward to helping you with your health!