Where To Start When Improving Fertility Health
The decision to start a family is an exciting time for any couple, and for some, may come more naturally than others. Fertility health and causative factors for infertility are crucial in bringing this dream to life, and for this reason, we are firm believers that prevention is better than a cure. However, this isn't realistic for every couple or individual, and therefore we use scientifically supported treatment protocols to improve fertility outcomes for our patients, no matter what stage they are at with their fertility or IVF journey.
To start, it's important to understand fertility or the capacity to conceive a child is related to both the male and female's DNA and naturally, affects both men and women in equal proportions. Fertility may be affected by many things from overall health, lifestyle, diet and genetic factors. Every couple trying to fall pregnant wants to do what they can to:
Fall pregnant
Stay pregnant
Minimise complications during pregnancy
Give birth to a healthy baby
With this in mind, to achieve all of the above, it's imperative that one of the things we do is focus on enhancing the overall health of the mother and father-to-be in the lead-up to pregnancy. It's at this early stage when a proactive approach to health is most powerful.
It's understood that the health of the mother and father is directly related to the health of the baby. We also know that research shows eggs and sperm, the DNA contributions from the mother and father, are vulnerable to the effects of toxins, stress and nutritional deficiencies in the 3-4 months leading up to conception. For this reason, it's important to allow time to assess the overall state of health of both mother and father-to-be in order to identify any health and lifestyle issues that may impact your fertility, pregnancy and health of your future baby. Proactively focusing on the health of both parents in the lead-up to conception, allows the opportunity to detoxify body, regulate hormones and improve overall lifestyle to best support optimal conception.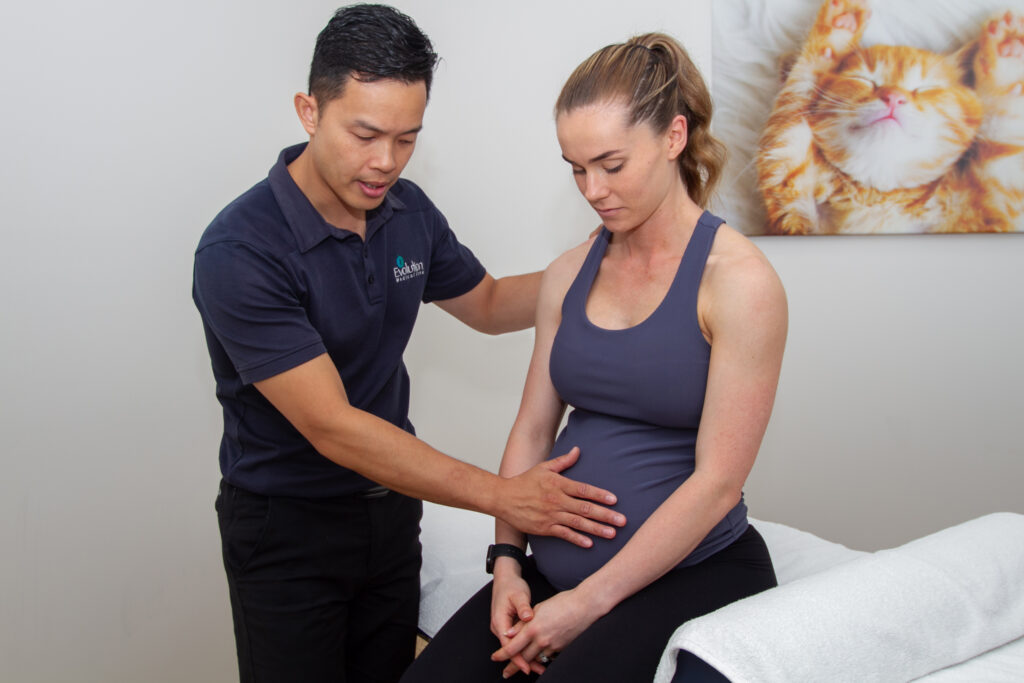 Who Is Natural Fertility Enhancement For?
Scientific research supports natural fertility enhancement for both partners prior to conception. Natural fertility enhancement is appropriate for couples trying to fall pregnant at all ages and states of health, including:
Healthy, fertile couples who want to do everything that they can to give their future baby the best possible start to life
Couples struggling with infertility relating to both males and females, including "unexplained infertility", problems with sperm count, sperm motility, ovulation problems, menstrual cycle irregularities or length issues, and conditions such as endometriosis and PCOS as well as other hormonal imbalance issues.
Couples who have suffered a miscarriage
Couples undergoing IVF and other Assisted Reproductive Technologies to improve the success rate of these procedures by including natural fertility enhancement.
Older couples, including women over 40 years to enhance the fertilisation of eggs
Natural fertility enhancement not only means enhancing your health and the health of your future child, but it's also a massive opportunity to dive deep and address ongoing and developing health complaints that you would otherwise let slide. Think of this as an opportunity to prioritise your health and happiness, which is great preparation for parenthood ahead and setting up a balanced family lifestyle.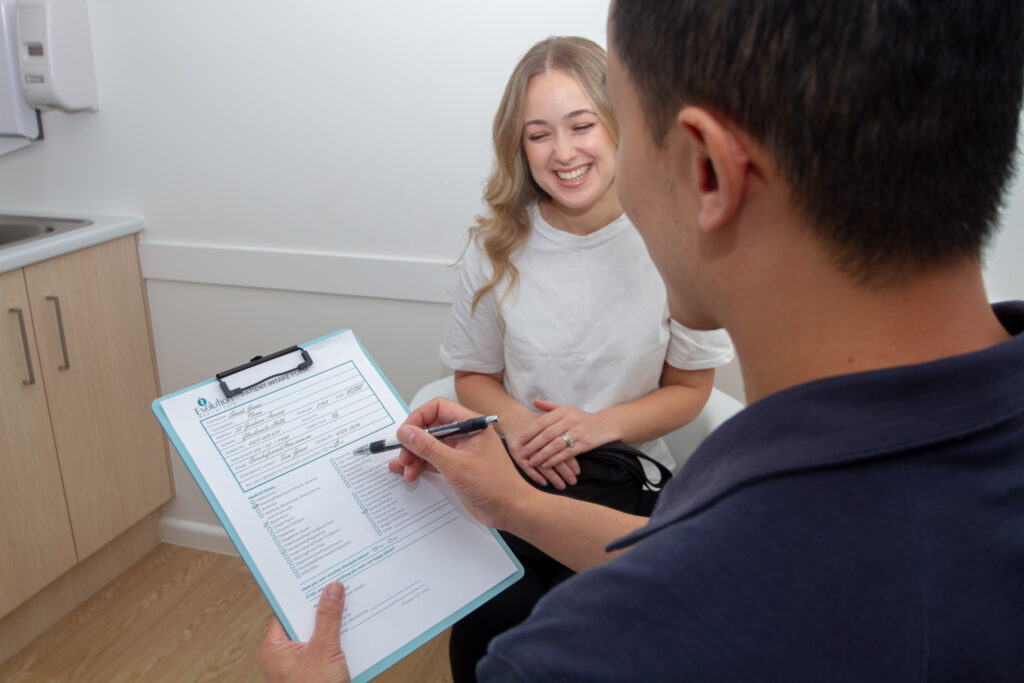 Getting started with Natural Fertility Enhancement
Given that fertility is as much related to males as it is to females, your natural fertility practitioner will need to see both partners where possible in order to fully assess the health of each parent-to-be and set out a treatment plan.
On arrival at your initial appointment, you will be asked to fill out forms that will help to identify your overall state of health, medical history, family history, concerns and goals. Then within your assessment, your practitioner will address your main health concern, diagnose the cause of the problem and set out a treatment plan before getting started with treatment in order to maximise fertility outcomes for you and your partner.
Some things we see commonly associated with fertility issues for both males and females are:
Lifestyle and stress levels
Age factors (especially for women over 35)
Sperm health including sperm count and mobility
Premature ejaculation and erectile dysfunction
PolyCystic Ovarian Syndrome (better known as PCOS)
Endometriosis and Uterine Fibroids
Cycle length irregularities or absent periods
Ovulation disorders and fallopian tube blockages
Other gynaecological issues
What does Natural Fertility Enhancement Involve?
Our treatment for naturally enhancing fertility is entirely based on the needs of the individual and or couple. This always varies from what we can assess to be the underlying cause of infertility but also based on what we believe will get you the best results.
Our forms of treatment support individuals at all stages of their fertility & IVF journey. These treatments may be in the form of Acupuncture, Massage, Herbal Medicine and Mineral Supplementation.
As we've said, our approach to treatment is to improve overall health naturally to then in turn positively impact fertility health. For females specifically, our treatment can have an effect to:
Regulate hormones
Reduce stress
Improve follicle development and endometrial lining
And for males, our treatment can also have the effect to:
Regulate hormones
Reduce stress
Improve overall sperm health, sperm count and mobility
No matter the cause of your infertility, a part of naturally enhancing fertility is understanding how your overall state of health has a direct link to fertility outcomes. For those individuals and couples going through IVF, our approach is similar.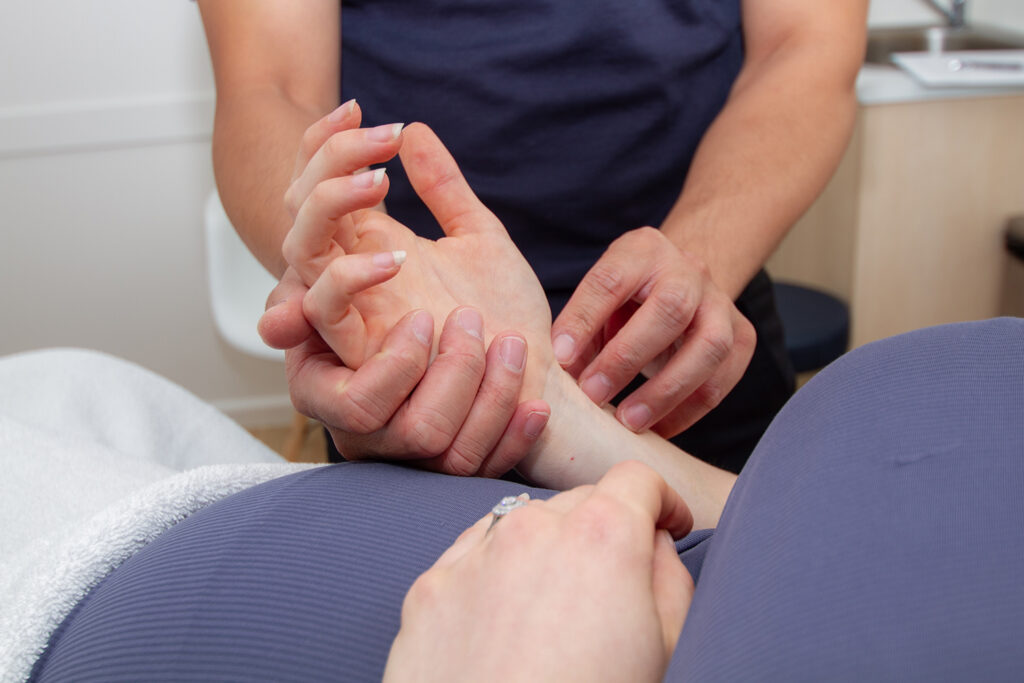 The Powerful Combination Of Acupuncture & IVF
Every couple is different and we certainly appreciate that IVF can be an attractive and effective means to achieve pregnancy. We are here to support you through each step of the IVF journey, using scientifically supported treatment protocols to improve the outcomes of IVF.
Because of how long it takes for sperm and eggs to develop, it is recommended that couples come in at least 3 months prior to embryo transfer. Scientific evidence shows that when it comes to Acupuncture and IVF, consistent courses of acupuncture, at least 13-15 sessions were twice as likely to improve outcomes of IVF.
It's for this reason, that we stress consistency to our patients. However, if you are already part way through this process, this does not mean this door is closed completely – we can still help, this is simply a recommendation by health care professionals to help couples achieve an ideal outcome.
Acupuncture is the most common form of treatment we use in supporting infertility and those going through IVF. We love this form of treatment as we know its highly effective in:
Regulating hormones
Reducing stress
Improving follicle development
Thickening endometrial lining
Minimising side effects of medications associated with IVF
Enhance fertility outcomes with or without IVF
Improve sperm count and motility
Improving the couple's ability to perform intercourse
How Can We Help You?
We understand that the decision to start a family is enormous, and as such should be investigated thoroughly to know what the right avenue of treatment is for you. At our clinic, we offer couples and individuals a no-obligation free chat to determine how we can help. We would love to hear from you and hopefully look forward to helping you move towards your goal of a family.

To take the next step to know more about how we can personally assist you with your fertility outcomes, please call our friendly team on 4709 6727 or Book in a complimentary, no-obligation fertility consultation