How Remedial Massage Works
Manual therapies, such as Remedial Massage, work by applying pressure directly to concerning areas of the body to assist in the release of muscles, tendons, ligaments, and connective tissues.

The aim of this treatment is to promote healing by increasing blood flow to the targeted areas which assist the body in it's natural healing process.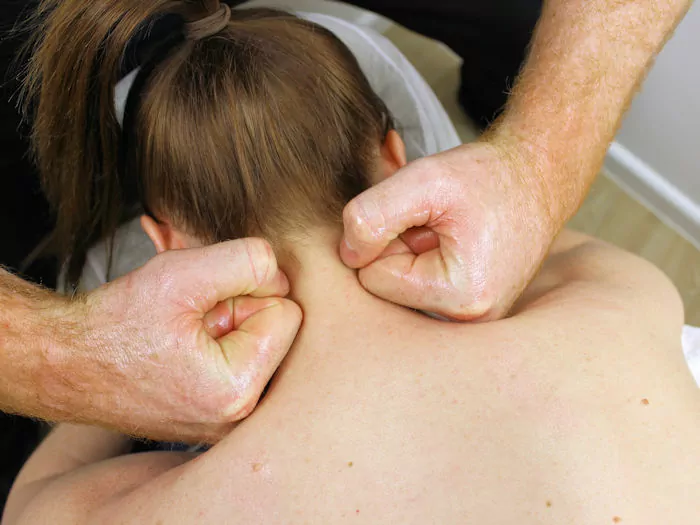 Remedial Massage Explained
At our clinic, Remedial Massage is used alongside other techniques to provide the best care for our patients. We find that by applying this approach we are able to achieve results faster which also last longer than Remedial Massage alone.
Remedial Massage
This is the practice of firm pressure is used to target injured areas releasing tension and improving blood flow to assist with the body's natural healing process. Oil is applied to the skin to help improve the flow of massage and aid with the transitional techniques.
Trigger Point Therapy
A technique in Remedial Massage, Trigger point therapy is a soft tissue technique that works to release pain and tension in muscles and fascia. A trigger point is basically a really sore point in a muscle when pushed on it, or what most people would call a knot. This technique is typically used in conjunction with the transitional techniques in Remedial Massage.
Acupressure
Using a similar method to Trigger Point Therapy, Acupressure is manual pressure used to stimulate specific Acupuncture points on the body. This may mean not specifically targeting the concerned area but rather a point considered to be in relation to the area in Traditional Chinese Medicine practice.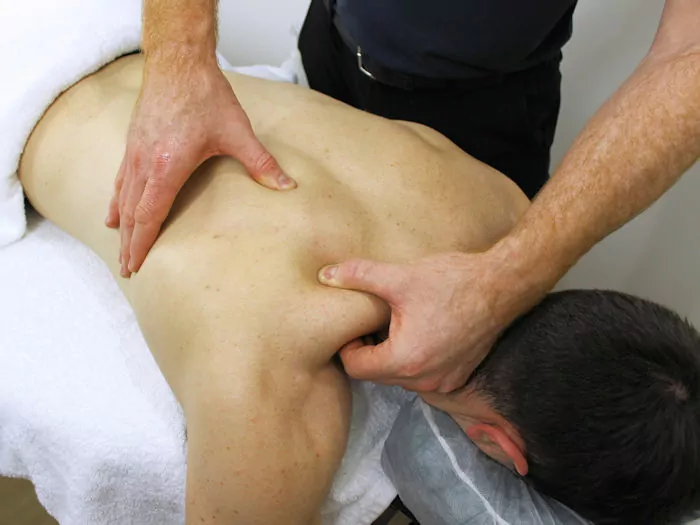 Benefits Of Remedial Massage
With years of experience, it's our opinion that Remedial Massage and similar techniques should be used appropriately based on individual circumstances due to the intensity of pressure on the affected area. Used in excess, they may cause bruising, inflammation, and pain without significant improvement of symptoms.
However, using Manual Therapies correctly can produce great benefits for patients. Some of these benefits are:
Release muscle tension
Restore soft tissue structure
Stimulate blood supply to localised areas
Make joints/muscles more mobile
Stimulate the body's natural healing process
Return muscles and bones to their normal position
Conditions That Are Treated With Remedial Massage
There are plenty of health concerns that benefit from receiving a professional Remedial Massage. Some of these involve, but are not limited to:
Body Aches/Tension of the: Neck, Shoulders, Upper/Lower back, Hands, and Feet
Particular joint pains such as Arthritis, Bursitis, and Gout
Stress
Strained Muscles
Tennis/Golfers Elbow
Nerve impingements such as Sciatica
Muscular Cramps
Muscle Soreness (DOMS)
Soft Tissue Injuries
Other Treatments Commonly Used With Remedial Massage
There is no doubt Remedial Massage and Manual Therapies are powerful, effective, and even enjoyable techniques. However, there is a limit as to how much they can be used to achieve a positive effect in each session. As mentioned, overuse of these techniques can cause adverse effects such as bruising, pain and even little improvement of symptoms. It's, for this reason, that we combine this treatment with other therapies as we know they are more effective together than alone.

Some of the therapies we may use are Acupuncture, Electro-Acupuncture, TENS , Auriculotherapy, Cupping Therapy, Herbal Medicine and even Moxibustion.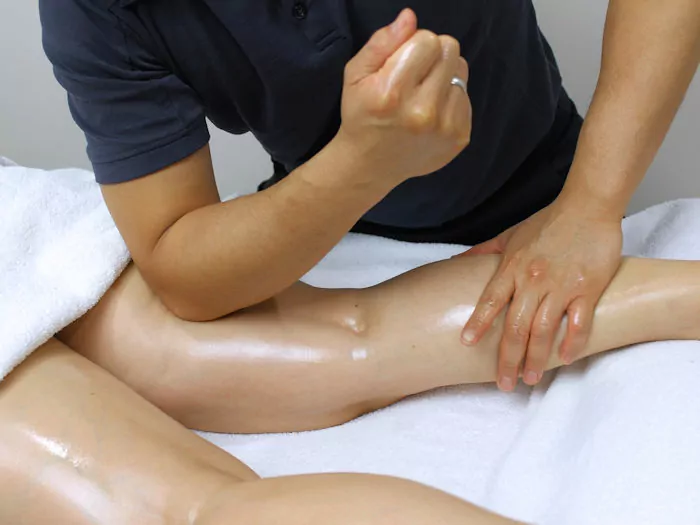 How We Get You the Best Results
Most often, patients seek treatment when there is a significant problem. Like with most things, it is always wise to attend to issues before they become bigger problems.

A benefit of seeing a practitioner is getting your health concern assessed and diagnosed. Our team views health as a state of balance as opposed to having a problem or not. This approach allows for both innovative treatment and prevention of health problems.

The process is simple, the first step is to come into our clinic for an Initial Appointment. This is where your practitioner will identify the area of concern and understand what symptoms you are experiencing. We will address these symptoms to help you get relief fast, as well as look at the causative factors to eliminate this from occurring again. Follow-up treatments will be used to accelerate your healing and work on maintenance treatment to help prevent relapse. Your practitioner will provide you with lifestyle advice and coping mechanisms to assist you on your health care journey.
The Benefits of Remedial Massage
The Empowering Benefits of Remedial Massage
At Evolution Medical Care, Remedial Massage is not just a treatment—it's a part of an overall treatment experience designed for your unique health goals. The key benefits are:
Release Muscle Tension: Provides immediate relief in muscle stress and tension, restoring muscular integrity.
Restore Soft Tissue: Realignment of tissues back to their natural structure, optimising bodily function.
Stimulate Blood Supply: Increased circulation aids your body's inherent healing process, providing essential nutrients to targeted areas.
Enhanced Mobility: Experience greater joint flexibility and increased range of motion, reducing the chances of future injury.
Psychological Well-Being: Experience a holistic treatment, including reduced stress and a more tranquil mind.
Our commitment to specialised, honest, and comprehensive care is reinforced by the research-backed benefits of Remedial Massage.
How Can We Help?
We work with individuals who suffer from many different health concerns. Remedial Massage is just one of the great treatments that we use to help people achieve their best health outcomes. If you would like to know more about how we can help you, please call our team on (02) 4709 6727.
We look forward to helping you with your health!